Experience
Choose Hero Heating and Air and benefit from our extensive 20+ years of industry experience. With our unmatched professionalism and skill, you can have full confidence that your HVAC needs will be handled with the highest level of expertise and attention to detail. Trust us to deliver exceptional results and exceed your expectations every step of the way.
Quality
Exceptional service and reliable solutions tailored to your heating, ventilation, and air conditioning needs. Our commitment to delivering top-notch customer service and our track record of providing dependable solutions make us the ideal choice for all your HVAC projects.
At Hero Heating and Air, we provide a full range of HVAC services to ensure the comfort of your home environment
Whether you require a thorough air conditioner tune-up or seek a second opinion regarding your furnace's condition, our heating and cooling company is here to provide you with expert assistance. With over 20 years of invaluable experience in the HVAC industry, we are the trusted experts you can rely on.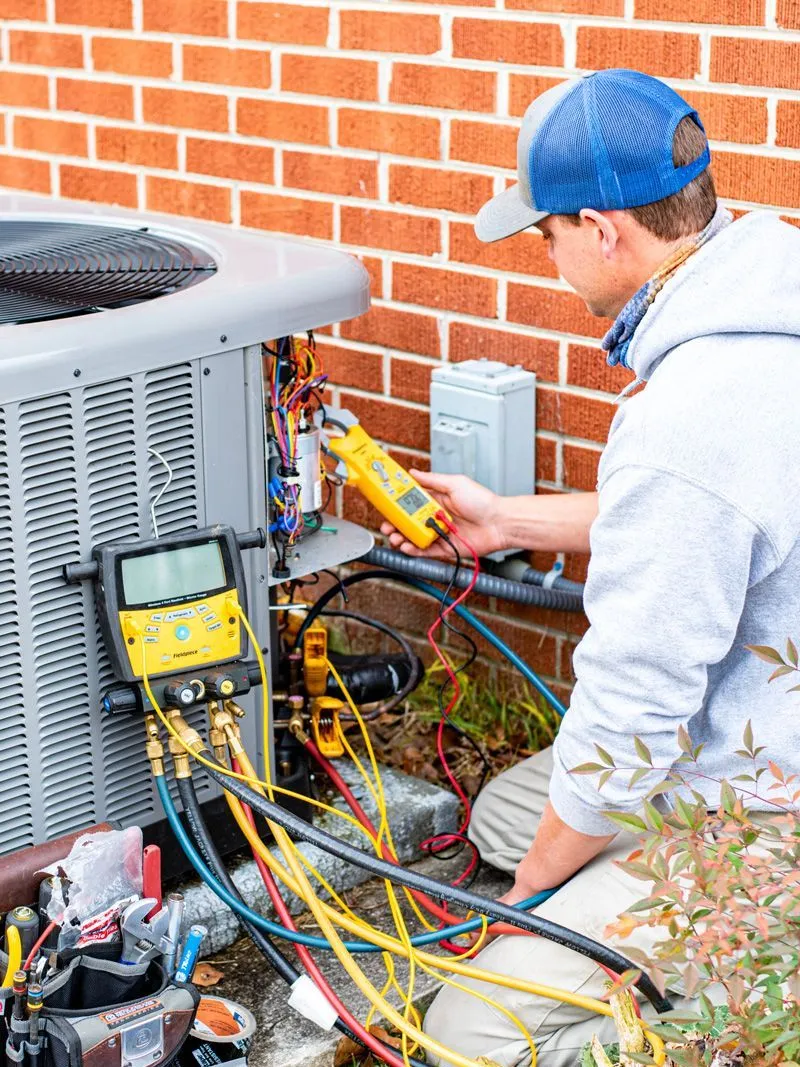 Schedule heating and cooling maintenance services
Investing in a new HVAC unit can be a costly endeavor. However, ensuring years of uninterrupted performance and peace of mind is possible with Hero Heating & Air's exclusive residential HVAC maintenance program. We go the extra mile by conducting comprehensive check-ups twice a year in your home. Our expert technicians meticulously inspect your entire HVAC system, including the ductwork, furnace, air conditioner, and any mini-split units. Rest assured that any issues we uncover will be promptly addressed. Get in touch with us today and discover the full benefits of our residential HVAC maintenance program.
Saving the Treasure Valley one degree at a time!
"Tony was on time and on the mark in terms of responsiveness to quoting, ordering parts and installation. He took over a job started by another contractor and helped me get everything to code, functional and safe. Additionally he was friendly and cheerful and took pride in his work. Hands down I recommend Hero Heating and Air for any HVAC, mini split installation jobs anyone might have."
"I just bought a new house that had his sticker on the furnace. The furnace was having some problems so I called and he was here in 20 minutes. Absolutely top notch customer service! I could not recommend him enough! I was stressed out for nothing. He took care of things for me so well that we will definitely be calling him for everything from here on out. I'm just glad we found him cuz the AC is 20+ years old so now I know where to go when that gives out on me."
"Did a great job! Showed up on time on an emergency and got the problem resolved."
Contact Hero Heating & Air
Schedule a free estimate